What are wisdom tooth extractions?
Suffering from an impacted wisdom tooth? Dr. Don's dentistry in Irvine, California offers the most affordable & seamless process of wisdom teeth extraction in all of Orange County!
A renowned name in the dentistry world, Dr. Robert Don has gained prominence for his painless methods of wisdom tooth extraction. If you are in the same boat, feel free to contact one of the best dental clinics in Irvine, Orange County for an effortless removal of wisdom teeth.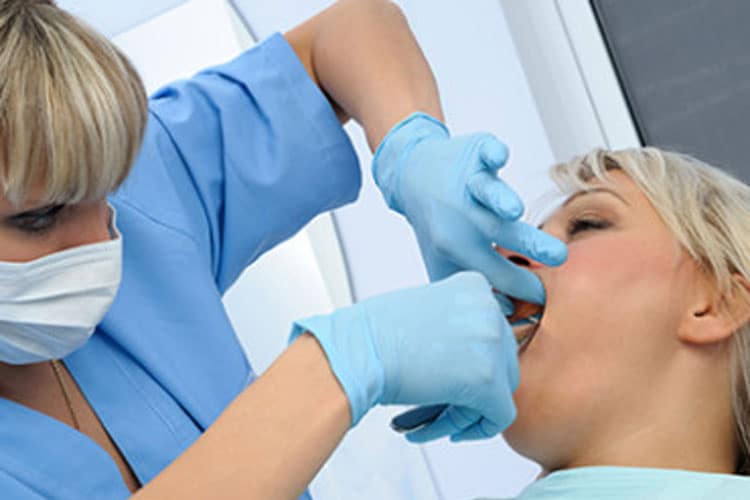 It is a surgical procedure to remove one or more of the four adult wisdom teeth. These molars located on the top and bottom of both corners of your mouth are the last teeth to appear and are often painful.
Sometimes, a wisdom tooth doesn't have enough room to grow, causing pain or infection and other oral problems. This is when you know it's time to get the tooth extracted to avoid unnecessary pain and complications.
It is not uncommon for people to extract their wisdom teeth as a preventative measure when it isn't causing them problems. The rationale for this is to avoid future teething troubles. In fact, many times, symptom-free wisdom teeth may still be carrying disease and infections.
Apart from any unlikely events of complication, extracting wisdom tooth at Dr. Don's dental clinic is always an outpatient procedure, meaning that you'll be released the same day.
Why does a person need wisdom teeth extraction?
Generally, wisdom teeth tend to appear between the ages of 17 and 25. This is an age when the individual is busy with a plateful of responsibilities and chores that he or she is engaged in. Suffering from teeth pain not only decreases the person's productivity but also affects him/her mentally.
Impacted wisdom teeth can crowd others and cause swelling of the gum. Also, partially erupted wisdom teeth can lead to severe infections – affecting your overall health. They leave deep pockets around them which can cause both food and bacterial plaque – none of which is good for your dental hygiene.
This will invariably lead to a situation where it hinders your chewing motion or movement of the jaw.
Therefore, it makes sense to get wisdom tooth extractions from Dr. Don and his team and avoid all the unnecessary hassle and pain beforehand.
What makes Dr. Don the best wisdom tooth extractions Dentist in Irvine, Orange County?
Dr. Don's clinic has become one of the best dental care units in Orange County because of their continued effort to provide personal attention to their patients. The team maintains the highest standards of dental care by providing a comprehensive treatment plan before going into the procedural phase. They are a team of highly skilled dental professionals who work with each patient to address their problems individually.
The team also prides itself in studying each patient's medical history before conducting thorough examinations. Oftentimes, it so happens that patients may experience a shooting pain on the site of their wisdom tooth. During such dental emergencies, every effort is taken to provide immediate attention to the patient in whatever way possible.
The clinic also believes in ensuring the utmost and uncompromising levels of safety by using the American Dental Association's standards of sterilization and cross contamination.
Such attention to personal details makes Dr. Robert Don and his team stand out from the several other dental practitioners in Orange County. Contact today for a consultation session.